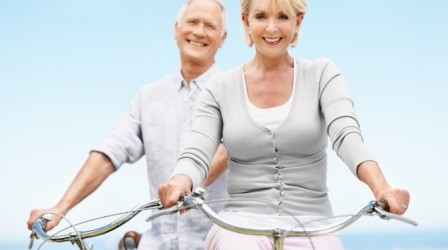 July 8, 2016

·

Maree

·

Articles

·

Comments Off

on Magnesium,'miracle mineral' for pain relief
Magnesium, the 'miracle mineral' for pain relief?  Is it a myth or miracle cure?
Magnesium is often referred to as the 'miracle mineral' for pain relief.  It is a mineral used by every organ in our body, especially our heart, muscles, and kidneys, as well as being essential for over 300 biochemical processes in the body.
It is estimated that up to 75% of our population may be deficient in this mineral, due to depleted soils from modern farming practices and our poor dietary habits.  There are hundreds of published papers that link magnesium deficiency to poor heart health, mental illness and chronic disease.  Getting enough in our diets and/or through supplementation, may be one of the keys to good health and longevity.
Why is Magnesium Essential for Good Health?
Most magnesium is stored in the bones and organs where it is used for many biological functions, and only 1% is stored in the blood.  Therefore, a blood test will not give you a true indication of your magnesium levels.  It is found in more than 300 different enzymes in the body and plays a vital role in our body's detoxification processes.
Magnesium is essential for:
Activating muscles and nerves;
Creating energy in our body;
Helping digest proteins, carbohydrates, and fats;
Serving as a building block for RNA and DNA synthesis;
Acting as a precursor for neurotransmitters like serotonin.
Symptoms of Magnesium Deficiency
The best way to tell if you are deficient is to monitor your symptoms, which may include some of the following:
Loss of appetite, headaches, nausea, muscular pain, cramps, eyelid      twitching, fatigue and weakness.
An ongoing deficiency can lead to more serious symptoms, including:
Numbness and tingling;
Muscle contractions and cramps;
Seizures;
Personality changes;
Abnormal heart rhythms;
Coronary spasms.
Research into Magnesium  Supplementation
Studies have shown that supplementing can assist in slowing down the progression from pre-diabetes to diabetes while other studies have shown that magnesium successfully relieves PMS symptoms.  Numerous studies have also shown that many degenerative and chronic conditions may also involve magnesium deficiency, such as:
Arthritic conditions, fibromyalgia etc.;
Muscle and joint pain;
Stress, anxiety, panic attacks, confusion, depression;
Hypertension (high blood pressure);
Menstrual problems (PMS);
Insomnia or disturbed sleep;
Osteoporosis;
Restless legs syndrome;
Premature ageing;
Constipation
Causes of Magnesium Deficiency
Apart from the mineral deficient soils that our food is grown in, other causes of magnesium deficiency include:
Poor absorption of nutrients in our digestive system (Crohn's Disease and  leaky gut);
Excessive stress hormones released into the system due to lifestyle, shock or trauma;
Excessive or chronic diarrhea and vomiting;
Overuse of diuretics and antibiotics;
Excessive alcohol consumption;
Excessive caffeine consumption;
Menopause.
How to Increase Your Magnesium Levels
Eating plenty of green leafy vegetables, especially organic green juices is a great way to increase your magnesium levels, as well as some of these foods:
seaweed, some beans, nuts and seeds as well as avocados.
Taking magnesium supplements is a popular way of increasing your levels, but a large percentage of oral supplementation is lost in the gut and may upset your digestive system.  Dermal application either via bathing in magnesium flakes or spraying magnesium oil onto the skin can increase absorption of magnesium substantially. It is important to be consistent with dermal application for best results. Some people may get a skin reaction such as slight stinging or itching when first using the oil, but diluting it with water or coconut oil for the first week will reduce this sensation.
AMAZING OILS Magnesium for pain relief
There are many magnesium oil products on the market, but I like to support Australian owned and locally sourced products. Recently I've been using magnesium oil products from an Australian family company called Amazing Oils, with great success for pain relief.  Many of my clients have also experienced relief from muscular, joint and lower back pain using these products.  For best results, I recommend using the Amazing Oils Magnesium Bath Flakes 2 – 3 times a week and applying the Magnesium Oil Spray daily (5-10 sprays).
Amazing Oils magnesium products are now available in my clinic and at my online shop,  including: bath flakes, pump spray and trigger spray bottles,  roll-on gel for babies and sleep lotion pump bottles.
Whatever strategy you choose, whether via diet, oral or dermal application, make increasing your magnesium levels a priority every day to improve your health and well-being.
---
Call Maree if you have any questions regarding magnesium oil or to order Amazing Oils Magnesium products:
M: 0412080051
info@bowtechworks.com.au
---
Note:  This information is meant to be of a general nature only. If you are taking other medication or are unsure if magnesium supplementation is right for you, always check with your healthcare professional before commencing any new health regime.
If you liked this info on Bowtech Works, say thanks by sharing it:
Tags:
Amazing oils
,
chronic disease
,
diabetes
,
headaches
,
heart disease
,
insomnia
,
magnesium
,
magnesium bath
,
mental illness
,
muscle pain
,
pain relief
,
PMS
,
well-being