Learn to Meditate 8 week Course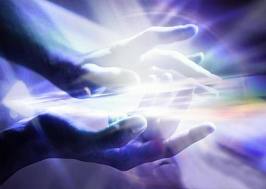 This Learn to Meditate Course is run over 8 weeks, in a tranquil setting in Sydney's north-western suburbs.  The relaxing, peaceful atmosphere at this venue creates a learning environment where you can let go of the stress of the day and just be….
Each week we come together for two blissful hours of relaxation and learning.
Who will benefit from this course?
The LEARN TO MEDITATE 8 week course is designed not only for beginners, but will benefit anyone wishing to deepen their meditation practice, manage their stress, improve their health or find inner peace.  You will experience all this and more during this 8 week  Learn to Meditate Course.
Meditation can help to:
lower your blood pressure
improve your memory and concentration
improve your overall health
boost your confidence and self esteem
reduce frustration and anger
Meditation is not hard, it just takes practice:
learn relaxation techniques that you can do at home, in the office, at school, or simply waiting at a bus stop
learn about your Chakra systems, so that you are aware of your own inner balance and energy flow
learn how to meditate in order to live a happy, fulfilled and healthy life
Most importantly, enjoy two hours of guilt-free peace and stillness!


DATES:      Tuesday 6 February, 2018

VENUE:     11 Kim Place, Quakers Hill
TIME:         7.00pm – 9.00pm
COST:         $220 (early bird prior to start date $200)

Book early to receive your free RELAX CD, featuring relaxation techniques from your facilitator Maree Kendall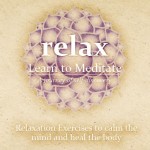 RELAX CD to accompany the Learn to Meditate Course  has nine relaxation techniques to practice at home.  Additional copies of RELAX CD are available to students at a special price of $15.00 or at the online shop
---
For more information contact Maree Kendall on:
P: 02 9626 8705 | M: 0412 080 051 | E: info@bowtechworks.com.au or register here
About the facilitator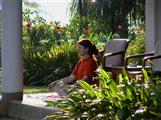 Maree Kendall is a natural therapist with over 20 years experience in Sydney's north-west, practising Bowen technique, Aromatic Kinesiology and Bush Flower Essence therapy.  For more than 15 years she has facilitated meditation groups on a regular basis and many women's retreat week-ends.
Testimonials
"I joined Maree's Meditation Course to learn the art of relaxation through meditation. In this course I learnt different meditation techniques, how to relax my body, visualization etc. and became confident to meditate on my own…." – Dianne, Toongabbie, NSW

"Maree is a friendly and professional natural healing therapist and meditation facilitator. Her aromatherapy, meditation and Bowen technique skills are highly developed and most effective. I have enjoyed many of her meditation evenings where I have gained the ability to fully relax and reach a deeper level of meditation."  – Cathie, Castle Hill.

"Attending Maree's classes gave me the opportunity to experience healing on a deep level, reduce stress, relax body and mind and gain valuable insights in day to day situations.  As a mentor Maree was a catalyst in my own quest to study meditation and gain a deeper understanding of this ancient practice."     – Jenny, Glenwood
If you liked this info on Bowtech Works, say thanks by sharing it: