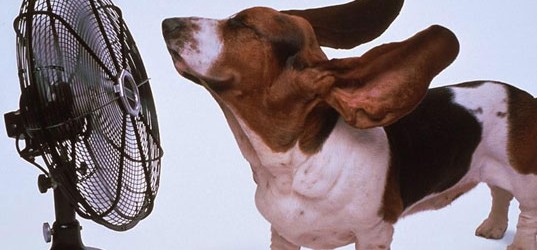 February 10, 2013

·

Maree

·

Articles

·

Comments Off

on Keeping Cool during the hot weather
Keeping cool during the hot weather isn't just about comfort. Dangerously high temperatures can result in heat-related illnesses ranging from heat cramps to heat exhaustion and heat stroke. Here are 10 tips to stay cool this Summer:
Stay hydrated – drink plenty of water throughout the day (preferably filtered);  you can add a little fresh juice if you like (remember caffeinated drinks and alcohol dehydrate you).
Wear loose clothing – keep you clothing loose and choose natural fibers like cotton, linen, bamboo, silk – synthetics only make you hot and sweaty. Wear a floppy hat.
Spritzers – Keep a spray bottle in the fridge to cool down with – my tip is to use floral waters or make your own spritzer by adding a few drops of cooling essential oils like lime, grapefruit, spearmint, orange etc.
Use a fan – they can help circulate air and make you feel cooler even in an air-conditioned house.  Set air conditioning to 260C  – setting your thermostat just  1° cooler can up your cooling bill by 15%.   My tip: put a try of ice in front of the fan to cool down the air.
Freeze drinks – freeze your plastic drink bottles for school and travelling in the car (be sure to use BPA free plastics). Purchasing a reusable drink bottle is good for the environment.
Cool your pulse – run cool water on your wrists and splash your face with cool water. My tip: place a wash cloth into a bowl 9f cool water and add a few drops of lavender or peppermint essential oil.   Place the cool washer at the back of your neck and place feet in the bowl of cool water.
Eat light – big protein meals will stoke your metabolism fires.  Eat small, frequent meals to stay cool.  My tip:  cold watermelon, homemade fruit yogurt ice blocks, iced tea with mint leaves or cucumber slices….yum.
Cool sheets –  Can't sleep? Fill a standard water bottle with ice water and place it in the bed or on your feet (gel ice packs are ideal).  Place sheets in a bag in the freezer an hour before bed time.    Choose organic cotton or silk pillow slips.
Plant a tree – too late for this Summer, but if you plant more shade trees on the north side of your house it will stay cooler.  Deciduous trees are ideal and will let in the sun in Winter.  Only have a balcony?  Potted plants on your balcony will create a cool, shady atmosphere while cleaning the air you breathe – a win win situation.
Visit a friend – if you can't get cool at home visit a friend who has a pool or air conditioning.  Don't have any friends?  Hang out at your local shopping centre – retail therapy fixes most problems!!
During the hot weather and after physical exersion, the body not only requires more hydration with water, but replacing minerals lost in perspiration is also essential.  If you are experiencing cramps you may need to salt your food (please seek medical advice) or you could benefit from magnesium oil.  Apply magnesium oil daily behind the knees and inside the elbows or wherever you have pain or cramping muscles.  It is truly a miracle mineral.
If you liked this info on Bowtech Works, say thanks by sharing it:
Tags:
aromatherapy
,
cramps
,
hot weather
,
hydration
,
keep cool
,
magnesium oil
,
spritzers
,
summer
,
tips