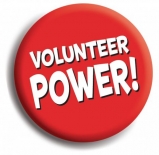 February 26, 2013

·

admin

·

Newsletters

·

Comments Off

on January 2013 Newsletter
THIS ISSUE: Happy Chinese New Year | Dealing with Emergencies | Stay Cool | Hot Flushes

Thank You to our Volunteers

During the recent fires and floods, we could not have survived without our volunteer emergency services.
Anyone can become a volunteer, simply contact:
 Rural Fire Service or the SES

Transforming Meditation

Want to raise your vibration and connect with your Higher Self?

Meditation and White Light Essences can do just that.

The next series of seven workshops commence:

SATURDAY 25 MAY 2013

Emergency!

Emergency Essence can help keep you calm in any crisis.  Excellent for any emotional upset.  Just what you need when the pressure is on leading up to Christmas.  Suitable for the whole family – even pets.

Available in oral drops, body mist and cream.

Bowen Therapy

Have you tried everything to achieve optimum health?
Bowen Therapy is gentle and non-manipulative.
I guarantee you will feel better with Bowen!

Every Body LOVES Bowen!

Call Maree for an appointment today

P:  02 96268705
M:  0412 080051

GONG HEY FAT CHOY




Happy Chinese New Year


The Year of the Water Snake,  in the Hsia calender, is symbolized by two elements – water sitting on top of fire. The Snake is a powerful fire element and water is the destroyer of fire – so they are on a destructive cycle……learn more

What a prediction for the new year here in Australia – devastating fires following by flooding rains!!!  It reminds me of my favourite poem from childhood: "My Country" by Dorothea Mackellar.

Year of the Water Snake indeed!

It is also the UNITED NATIONS INTERNATIONAL YEAR OF WATER CO-OPERATION, whose objective is to  formulate a new set of objectives that will contribute towards developing water resources that are truly sustainable. We need to all be aware of conserving our water, even in times of heavy rain – we are an arid country after all.

In this newsletter I would like to thank our volunteers who worked so tirelessly during our recent fires and floods.  You might like to read my reflections on this in DEALING WITH EMERGENCIES and read my tips on how to STAY COOL this Summer.

Wishing you all an abundant 2013, the Year of the Water Snake.

MAREE KENDALL

DEALING WITH EMERGENCIES


Dealing with emergencies in Australia is common place – we are  a country of extremes.  If it isn't drought, it is either flood or bushfire season. But this ancient, vast, beautiful country is captivating and I am grateful I have chosen to live here…. continue reading

STAY COOL

10 tips for staying cool this summer:

Stay hydrated;
Wear loose clothing;
Spritzers;
Use a fan;
Freeze drinks;
Cool your pulse;
Eat light;
Cool sheets;
Plant a tree;
Visit a friend.

For more details continue reading….

HOT FLUSHES

10 tips to help hot flushes:

Meditation helps hot flushes.

MORE TIPS COMING SOON

In my next issue, read how natural therapies can help hot flushes, PLUS testimonials from clients who have had success.
Copyright © *2013* *Bowtech Works*, All rights reserved.Our mailing address is:
11 Kim Place, Quakers Hill NSW  Australia*
If you liked this info on Bowtech Works, say thanks by sharing it: