Workshops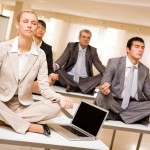 Maree Kendall has been facilitating meditation workshops since 1998. As well as teaching meditation and aromatherapy, also facilitates retreats and is available as a speaker on stress management.
During that time she has developed an 8 week Learn to Meditate Course. This course is suitable for beginners and those wishing to improve their meditation practice. Maree also runs week-end retreats once a year for small or large groups and can tailor a program to suit your organisation.
Throughout the year Maree holds various other meditation workshops such as the Transforming Meditation Workshop,   Forgiveness Meditation and a free event at the end of each year to give back to her clients and the wider community.
Maree has had many years experience as an instructor and speaker on aromatherapy and meditation at community and corporate groups such as: Alzheimer's Association, Dementia Symposium, Western Area Health, Avery Dennison, Macquarie Community College.
Testimonials
"Attending Maree's classes gave me the opportunity to experience healing on a deep level, reduce stress, relax body and mind, and gain valuable insights into day to day situations. I formed many friendships over a 2 year period, and as a mentor Maree was a catalyst in my own quest to study meditation and gain a deeper understanding of this ancient practice." – Jenny Kellett

"I loved everything about the Learn to Meditate Course, from Maree's calm voice and manner, to our small but wonderful group. Especially I enjoyed having two beautiful teenagers in our group." – Anne Keating
Call Maree to discuss your organisations needs and she will tailor a talk to suit your group.
M: 0412080051
info@bowtechworks.com.au
If you liked this info on Bowtech Works, say thanks by sharing it: