Tissue Salts
Use the quick links below to jump to your area of interest within the FAQs.
Aromatherapy | Aromatic Kinesiology | Bowen Therapy | Bush Flower Essences | Ear Candling | Reiki Healing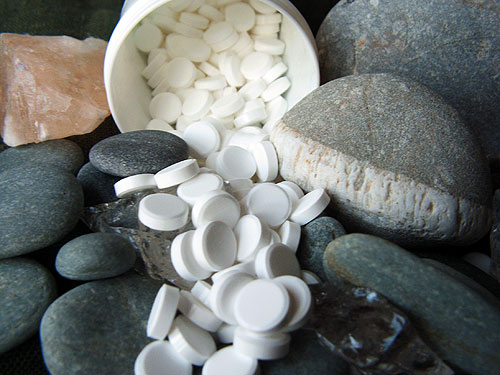 What are Tissue Salts?
Tissue Salts are considered the building blocks of the body, which assist in directing the nutrients we obtain from our diets into the body's cells, thereby restoring the natural balance of the body.
How long do I need to stay on Tissue Salts for them to be effective?
It is best to stay on Tissue Salts for at least 1 – 3 months and then access whether there is a need to continue by the state of your overall health
Can pregnant women take Tissue Salts safely throughout their pregnancy?
Yes, Schuessler Tissue Salts are safe to be taken prior, during and after your pregnancy.
Are Schuessler Tissue Salts safe for Diabetics?
Schuessler Tissue Salts sprays were especially formulated for Diabetics. The sprays are a combination of the mineral salt, ethanol, glycerin and spring water.
Why do I need to use the Tissue Salt Cream if I am already using the same Tissue Salt?
Using the Schuessler Tissue Salt tablet or spray in conjunction with the cream encourages a speedier recovery. The creams permeate deep within the layers of the skin allowing balance to take place more rapidly.
Can I use the Tissue Salt cream on its own?
Yes, however it depends on the severity of your conditions. For instance if you are treating Varicose Veins the Calc Fluor cream would improve the external condition of the veins but taking Calc Fluor in either tablet form or spray form would need to be taken internally to prevent the varicose veins from spreading. Always treat chronic conditions internally and externally.
Can I give Schuessler Tissue Salts to my pets?
Yes, all the Schuessler Tissue Salts can be given to your pets. The Tissue Salts can be crushed and added to your pets food or simply add 2 sprays to the pet's water a few times per day making sure to change the water each time.
Can I use the Tissue Salt Creams alongside Cortisone or other creams prescribed?
Both creams are very different – one is natural and the other is synthetic. The Tissue Salt cream will not interfere with the Cortisone cream but it would be best to apply the Tissue Salt cream first.
Can infants have the Tissue Salt creams applied to their skin?
Yes, the Tissue Salt creams as with all Tissue Salts tablets are natural making them so very gentle that even babies can use the entire range.
Is it better to take single Tissue Salts or Combinations?
The reason combinations were formulated was to make it easy for the individual to take if they needed more than a few remedies. They are both effective and it very much depends on your condition.
If you liked this info on Bowtech Works, say thanks by sharing it: