Aromatherapy
Aromatherapy is an ancient, holistic therapy that uses essential oils or plant botanicals to heal the mind, body and spirit. In doing so, it influences your overall health, well-being, lifestyle and relationships.
The benefits:
Aromatherapy is 100% natural and environmentally friendly.
There are no chemicals added to pure essential oils, which means it is good for you and the planet!
Aromatherapy oils are easy to use.
Essential oils can be used in a: vaporiser, massage oil, steam inhalation, compress, room spray etc.
Aromatherapy is ideal and gentle enough for any age, from newborns to the elderly.
Aromatherapy helps with: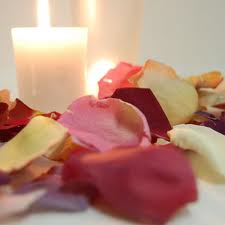 Stress, anxiety, panic attacks
Depression and insomnia
Respiratory disorders – asthma, bronchitis
Acute and chronic pain – arthritis, sports injuries
Hormonal imbalance – PMS, menopause
Digestive disorders – IBS, colic
Moodiness
Testimonial:
"I first met Maree when I went to her for aromatherapy massage.  I immediately felt nurtured and special with her use of kinesiology to muscle test which oils would be right for my emotions and state of mind at that visit.  With kinesiology she was able to identify the nameless burdens and bring a sense of calm and serenity through touch and smell."

~ Dianne Tonkin-Taylor
If you would like further information on how Aromatherapy can improve your general health and well-being, please contact Maree for a relaxed, no obligation chat.
P:  02 9626 8705
M:  0412 080051
info@bowtechworks.com.au
If you liked this info on Bowtech Works, say thanks by sharing it: