Bowtech for Mums and Bubs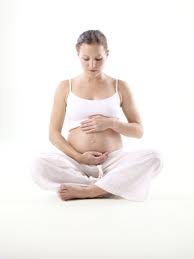 Bowtech for Mums and Bubs can help maintain health and relaxation throughout the pregnancy, post natal and can help resolve any problems that may arise after the birth for both mother and baby.
Many expectant mums discover the Bowen Technique (Bowtech) during pregnancy and continue with Bowtech treatments after the birth, for both themselves and their infant.
Bowen Technique for pregnancy
The hormonal changes experienced during pregnancy relax the ligaments causing instability of the pelvis. This, plus the changes in the centre of gravity, can cause aches and pains, as well as exacerbating any pre-existing conditions. Monthly Bowtech sessions can alleviate this discomfort easily and gently by maintaining a healthy spine, relaxing any areas of stress, balancing body systems and relieving fluid retention etc.
Bowen Technique (Bowtech)
Plays an important role in the health and well-being of women during and after their pregnancy.
Can be performed entirely while sitting in a chair or lying on one's side, ensuring the comfort of the mother at all stages of the pregnancy.
NB: Pregnancy pillows in the clinic ensure comfort right up to delivery – you can lay on your stomach with ease while having your Bowtech session.
Backache
Sciatica
Aching legs
Headaches
Fatigue
Post natal depression
Nausea / dizziness
Breathlessness
Heartburn
Decreased energy levels
Fluid retention
Bowen Technique for babies

Bowtech is so gentle that babies can enjoy the benefits of Bowen Technique within a day or two after birth. It is also extremely effective in releasing the  trauma of the birthing process. Even a natural birth, with no intervention, is a traumatic experience for an infant.
Bowen Technique can assist babies with: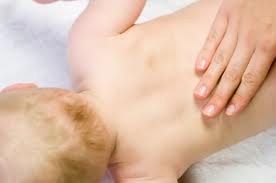 Infant colic and constipation
Asthma, eczema and rashes
Misalignment in the spine due to the birth process
Sleeplessness
Restless, fussy, crying babies
Birth trauma
Bush Flower Essences for mothers and babies
Bush Flower Essences can be of assistance with emotional and physical imbalances in both the newborn and the new mother.  These essences are safe and have no side-effects.  They can be administered orally, on the skin and added to creams or lotions.   Bush Flower Essences can assist with:
mother/baby bonding
post-natal depression
breast-feeding problems
colic and digestion problems
anxiety and fretfulness
night terrors and wakefulness
nappy rash and eczema
Testimonials
"Maree has treated Charlotte ever since she was born and I have often used her expertise in Aromatherapy, Australian Bush Flower Essences and Bowen Technique to treat a whole variety of ailments, always with wonderful results.

Charlotte is a true Bowen Baby and has always responded quickly and well to all of Maree's treatments. She is very clam and relaxed, and nothing seems to phase her. This is commented on frequently by my extended family, friends and passers by. She has been an absolute joy to us and I am sure this is attributed to all the work done by Maree, both before and after she was born."

Kim Mann, Turramurra

"Our prematurely born 2 year old, Samuel,suffered from several problems since birth and after going through several forms of therapy, we felt there was still something missing that was holding our son back from achieving his full developmental potential. After only a few Bowtech sessions with Maree, we suddenly had a child who could:

crawl on all fours when he previously would resist
had no more night terrors,
less periods of illness and
became a confident and happy child.

We visit Maree every time Samuel seems to be a little 'off course' and we see improvements in his behaviour and mood after every session."

Danielle Pfitzner, Quakers Hill
---
If you would like to enjoy the magic of pregnancy (with limited discomfort!), or would like to discuss ways in which the Bowen Technique (Bowtech) can help your beautiful baby, please contact Maree for a no obligation, friendly chat.
P:  02 9626 8705
M:  0412 080051
info@bowtechworks.com.au
If you liked this info on Bowtech Works, say thanks by sharing it: