Reiki Healing
Reiki Healing means "Universal Life Force Energy". It is the ancient art of hands-on healing that has become a global phenomenon.
Reiki Healing assists with: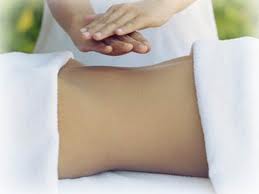 Addresses body, mind & spirit
Accelerates the ability to heal physical ailments
Bypasses the symptom and goes to the source of the problem
Is totally complementary to any other form of healing or medication used today
Instils a refreshed feeling, said to be equivalent to three hours sleep
Creates a deep sense of euphoria
Can create positive changes in all areas of life
Maree Kendall received her Reiki Healing training in 1st & 2nd degree Reiki Healing in 2003 with Cathie Milligan, Reiki Master & Massage Therapist – Usui Shiki Ryoho, Usui system of Reiki Healing.
---
If you would like further information on how Reiki can improve your general health and well-being, please contact Maree for a relaxed, no obligation chat.
M:  0412 080051    
info@bowtechworks.com.au
If you liked this info on Bowtech Works, say thanks by sharing it: