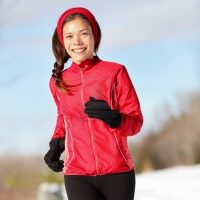 July 25, 2016

·

Maree

·

Newsletters

·

Comments Off

on Winter 2016 Newsletter
THIS ISSUE: Winter Wellness Tips | Magnesium Oil | Healthy Hot Chocolate | Hot Toddy |

Magnesium Oil

AMAZING OILS Organic Magnesium Oil 250ml spray is now available at my online shop.

More products can be purchased at Maree's clinic or by calling:

P: 0296268705
M: 0412080051

Emergency!

Emergency Essence can help keep you calm in any crisis.  Excellent for any emotional upset.  Just what you need when the pressure is on leading up to Christmas.  Suitable for the whole family – even pets.

Available in oral drops, body mist and cream.

Bowen Therapy

Did you know that Bowen Therapy not only helps soft tissue injuries, it can help boost your immune system, relieve a cough and sinus congestion?

Ask your Bowen therapist if they can help relieve your symptoms.  You'll be surprised how effective this gentle therapy can be on your body.

Every Body LOVES Bowen!

Call Maree for an appointment today

P:  02 96268705
M:  0412 080051

Thank you to all my followers on

Facebook

.  Bowtech Works now has 850 likes.  Please keep spreading the word about the miracle of Bowen Therapy by sharing my page.

WINTER NEWSLETTER 2016

This year seems to be flying by at an extraordinary rate!  I guess we say that every year, but I'm really feeling it now as Winter finally hits Sydney.  We have reached theWinter Solstice and now the cold winds have arrived, snow has fallen on the alps and the daylight hours begin to get longer.

Winter is a wonderful time to slow down and nourish the body with wholesome, warming foods and gentle exercise. I'm really into bone broth this year and recommend it to my family and many clients.  Bone broth is wonderful for boosting the immune system and repairing leaky gut.  I'm sure your mother or grandmother made you chicken soup when you were sick.  They knew this old remedy had healing qualities.

Each morning I start the day with gentle yoga stretches to get limber up and get my circulation moving, particularly in Winter when it's too cold to go for a morning walk.  I like using a yoga App as I can use it any time of the day – my favourite is Yoga Studio by Gaiam. There are lots of Apps available, so do your own research.  Doing yoga each day also sets the tone for the day as I light my incense, turn on the salt lamp and play relaxing music.  I started doing yoga over 40 years ago and it has helped me maintain a sense of calm and a healthy body.  Going to a regular class is also helpful to further my yoga practice – Yoga with Mary-Anne in Sydney's north-west is wonderful for all age groups but especially suits my stage of life.

This winter try to keep well with good nutrition and gentle exercise.  See some of my Winter Wellness Tips below.

Peace, Love and Light
MAREE KENDALL

Winter Wellness Tips

These are some of my winter wellness tips.

Eat healthy food – warming soups are a great way to get all the veggies and protein you need in one meal. Don't forget to eat a fresh salad each day in winter, as well as cooked veggies, lean protein, fruits (fresh and cooked), nuts and healthy fats like avocados, fish and olive oil.
Read more tips……..

Healthy Hot Chocolate

1 cup of milk
(almond milk, soy or coconut milk)
1 Tbsp cocoa powder
Pinch of cinnamon
1 tsp of honey
1/2 tsp vanilla paste

Combine all ingredients except honey in a saucepan and heat gently.  Simmer for a few minutes, then stir in honey.  Pour into your favourite mug, add a marshmallow and enjoy!

Magnesium Oil for pain relief

I like to call magnesium the 'miracle mineral' as it's pain relieving properties are miraculous!

Magnesium is a mineral used by every organ in our body, especially our heart, muscles and kidneys, as well as being essential for over 300 biochemical processes in the body.

Hot Toddy

Feeling a bit under the weather?  A hot toddy could help clear your head and help you sleep.

1/3 cup whiskey or brandy (optional)
1/4 cup lemon juice
1 1/2 Tbsp honey
2 cinnamon sticks
1 cup boiling water
2 strips of lemon peel
slice of ginger

Place all ingredients into a heatproof jug, stir until honey dissolves.  Serve in a mug and drink slowly.  Go straight to bed and sweat it out!!!
If you liked this info on Bowtech Works, say thanks by sharing it:
Tags:
bone broth
,
Bowen Therapy
,
chicken soup
,
healthy hot chocolate
,
hot toddy
,
magnesium oil
,
pain relief
,
wellness
,
Winter
,
yoga