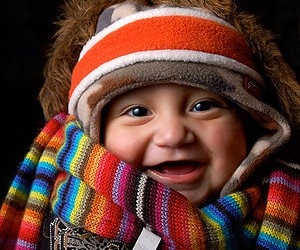 June 26, 2013

·

Maree

·

Articles

·

Comments Off

on Winter Wellness Tips
Winter Wellness Tips to help keep you healthy, warm and happy this Winter – Aromatherapy, Bowen therapy and Tissue Salts can help keep away the winter chills!
Winter is a good time to enjoy healthy hot chocolate – yes it can be healthy if you use the right ingredients and is so good for you on cold days!  I use raw cacao powder, almond milk and honey.  YUM!!  It is also a time to remember to eat healthily and exercise regularly to boost your immune system. These are some of my winter wellness tips.
1. Eat healthy food – warming soups  (including bone broth) are a great way to get all the veggies and protein you need in one meal.  Don't forget to eat a fresh salad each day in winter, as well as cooked veggies, lean protein, fruits (fresh and cooked), nuts and healthy fats like avocados, fish and olive oil. 
2. Spice it up – Add garlic and spices such as cinnamon, nutmeg, cumin, turmeric and ginger to your cooking to boost your immune system.
3. Hydrate – Drink at least eight glasses of water each day – yes especially in winter as heating dehydrates the body. If cold water is unappealing, try boiled water with a slice of lemon to boost the immune system or a slice of fresh ginger for a warming, anti-inflammatory effect.  The moisture will also help make mucous membranes, including those in your sinuses, more resistant to bacteria.  Hydration is also important for your eyes. Always drink filtered water when possible.  Coconut water is the 'buzz' word in water as it hydrates the skin and keeps you looking beautiful!

4. Moisturise – Heating and bulky clothing dry your skin.  Choose a moisturizer that is natural, with no added nasties, and use it daily – I love the LOVE SYSTEM Evening Rose soothing body lotion. Exfoliate with a loofah or dry brush to assist absorption of your moisturizer.  Try jojoba oil, almond oil, rosehip oil or coconut oil – they are affordable and have nothing added.
5. Exercise – In the cold weather it is easy to sit on the couch, watch a movie and drink hot chocolate, but exercise is essential for improving circulation, detoxifying via the lymphatic system and burning those extra kilos we put on with comfort food.  Exercise also produces endorphins, those 'feel good' hormones that help to lift the mood and make us feel good.  Walking in the fresh air is free!

6. Sunlight – Seasonal Affective Disorder (SAD) is very common in countries where there are very long winters, particularly in Northern Europe.   However, living in Australia does not mean you escape from this dreaded malady.  Recent studies show that 1 in 4 people are deficient in vitamin D in Australia.   If you are low in vitamin D you may be more prone to all kinds of illness including osteoporosis, depression, including SAD.  We need 15 minutes of daily exposure to sunlight on the hands, legs and face to produce vitamin D in the body.  Please get your vitamin D levels checked by your doctor.  You may need to supplement.
7. Supplements – if you have the perfect diet of organic food, you still may be lacking in some nutrients.  Stress, pollution, processed food, pesticides, medication etc.;  all affect your immune response.  If you are prone to colds and flu, taking a supplement to boost your immune system may be a good idea.  Try supplements containingEchinacea, Elderberry, Turmeric, vitamin C, garlic and zinc.
8. Tissue salts – Tissue Salts are considered the building blocks of the body, which assist in directing the nutrients we obtain from our diets into the body's cells, thereby restoring the natural balance of the body.  Schuessler Tissue Salts can help:
o   Comb T – take at the first sign of a cold or a sore throat;
o   Comb J – relieves the congestion of a cough or cold, speeding its recovery;
o   Kidz Minerals Cold & Cough Relief – a natural way to relieve coughs and colds in children.
9. Rug up – Keeping the body warm in winter is a good way to protect the body from chills.  Layering is the secret with chilly (sometimes freezing) mornings and warmer days, and the body needs to be able to cope with the changes. Keeping the kidneys warm will keep your body warm. Cover the midriff in winter, as well as warm feet and head.  This keeps the core temperature stable and prevents chills in winter.  Mother was right!!

10. Essential Oils – Aromatherapy and the use of essential oils as an inhalant or massage oil, can help relieve the symptoms of colds and flu, plus boost the immune system.  Try Eucalyptus, Lemon, Kunzea, Lemon Myrtle.  Bowtech Ease contains a combination of essential oils in a massage blend, that can relieve a congested chest and sore throat.
11. Try Bowen – having regular Bowen Therapy can help boost the immune system by improving circulation, lymphatic flow, detoxification of the all body systems and by balancing stressed adrenals.  Stress is one of the biggest factors that lower your immune response when exposed to bacteria and viruses. Keep your body's immune system strong and healthy with Bowen.
Every body LOVES Bowtech, and your body will too!
---
Give Maree a call today to book your Bowen Therapy session or to purchase tissue salts, Bowtech Ease etc.
P: 02 96268705 M: 0412080051 E: info@bowtechworks.com.au
If you liked this info on Bowtech Works, say thanks by sharing it:
Tags:
aromatherapy
,
Bowen Therapy
,
exercise
,
happy
,
healthy food
,
moisturiser
,
soup
,
spices
,
sunlight
,
supplements
,
tissue salts
,
water
,
winter wellness tips