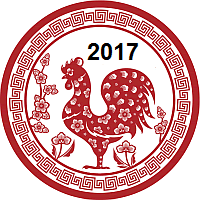 February 10, 2017

·

Maree

·

Newsletters

·

Comments Off

on February 2017 Newsletter
| | |
| --- | --- |
| | |
| | Follow on Twitter |
| | |

THIS ISSUE: Happy New Year – Year of the Fire Rooster – Year 1 in Numerology – Valentine's Day – Refer a Friend – Grief Relief Aromatic Mist – Stay Cool Tips – Plantar Warts – Gift Vouchers

Referrals ARE my business

75% of my new clients have been referred by a satisfied friend or family member. For every client you recommend to Bowtech Works you will receive a $10 discount voucher to use yourself or pass on.
To make an appointment call Maree on:

02 96268705
0412 080051

Grief Relief Aromatic Mist

This gentle combination of pure essential oils and bush flower essences, assists in relieving the emotional pain of grief and loss.
GRIEF RELIEF aromatic mist is also suitable for those experiencing a broken heart after a relationship breakup, gently healing the heart and allowing one to love again.
Click here to order online

Bowen Therapy

Bowen Therapy is a gentle, non-manipulative body therapy that works.
I guarantee you will feel better with Bowen!

Every Body LOVES Bowen!

Call Maree for an appointment today

P:  02 96268705
M:  0412 080051

Gift Vouchers
the perfect gift for the one you love

Purchase online or call Maree to purchase a gift voucher today :

P: 02 96268705

M: 0412080051

FEBRUARY 2017 NEWSLETTER

Happy  Lunar New Year

2017, the year of the Fire Rooster. The Chinese believe it is a year dominated by the orientation towards progress, honour and maximum integrity – people learning to temper their ardour. I've seen a few people in the news this year who certainly need to learn these lessons!  If you were born in the Year of the Rooster you are said to be very observant, hardworking, resourceful, courageous, and talented. Roosters are very confident in themselves. Dawn French, Bob Marley and Martin Luther KIng were born in the Year of the Fire Rooster.

Which animal are you in Chinese Astrology?  I'm a Rabbit – Kind-hearted, conservative, lively, enthusiastic, quick and a good breeder.  I guess that sums me up lol.

This year is also a Year 1 in Numerology – a year of new beginnings, new experiences and new adventures.  Some may think that we are having a pretty rough start with so much political and moral discontent around the world, but I believe all change, whether we agree with it or not, happens for a reason, and it's up to each and every one of us to create positive change in the world.  Aim to be your best, try to live a more sustainable life and see opportunity in even the most disappointing situations.

Together we can make this world a better place through compassion, tolerance and love.

Peace, Love and Light
MAREE KENDALL

---

Valentine's Day


Valentine's Day stems from the ancient Roman festival of Lupercalia, a fertility celebration. Pope Gelasius I recast this pagan festival as a Christian feast dayin 496, declaring 14 February to be St. Valentine's Day – a day of romance where people exchange cards, flowers and gifts as a sign of love. Like all holidays it has become very commercialised, putting pressure on many to spend up big so not to lose face.

Not everyone gets excited about Valentine's Day!

If you are single or recovering from a broken heart, this day can be painful and very stressful. I recently read a blog on my Facebook feed called "5 Fun Things You Can Do If You're Single on Valentine's Day". There are some good tips there, but I feel the most important thing to remember is to:

Learn to be happy with yourself, whether single or in a relationship.
Make peace with the past no matter how painful.
Choose forgiveness over resentment –  are magical way to ensure you enjoy the present and move forward into a bright future.

If you are stuck in the pain of a past relationship,  seeking some help from a qualified therapist may be useful or taking a well-deserved holiday could do the trick.  GRIEF RELIEF Aromatic Mist is helpful in healing a broken heart. There are some other tips in one of my past blogs as well.

Whatever you do on 14 February, have a beautiful day spoiling yourself, surround yourself with loving people or do something you really enjoy.

Stay Cool

10 tips for staying cool this summer:

Stay hydrated;

Wear loose clothing;

Spritzers;

Use a fan;

Freeze drinks;

Cool your pulse;

Eat light;

Cool sheets;

Plant a tree;

Visit a friend with aircon!
Use Magnesium Oil

Plantar Warts

One of the best ways to stay cool in this heatwave is swimming.  If you're not lucky enough to have your own pool, then visiting a public pool is an option.  Unfortunately, this comes with some risks – ear infections, skin rashes AND plantar warts!!  A recent client had numerous plantar warts he couldn't get heal.

Read the full article on how Bowen Therapy got rid of his plantar warts.
If you liked this info on Bowtech Works, say thanks by sharing it:
Tags:
Bowen Therapy
,
chinese astrology
,
gift vouchers
,
Grief Relief Aromatic Mist
,
happy new year
,
keep cool tips
,
numerology
,
plantar warts
,
Valentine's Day
,
year of fire rooster