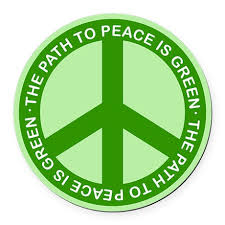 June 25, 2014

·

Maree

·

Newsletters

·

Comments Off

on January 2014 Newsletter
 

THIS ISSUE: Happy  New Year | sustainability | Lectric Soda Crystals |

 

Lectric Soda Crystals

These amazing crystals will:
– reduce inflammation and pain,
– environmentally friendly
– save you money!

Available in 200g and 1 litre packs.
To order these amazing crystals go to my online shop

 

Bowtech Ease

This is a great companion product with Lectric Soda Crystals.
Bowtech Ease can help:
– arthritis and rheumatic pain
– muscular aches and pain
– bronchitis and tonsilitis

To order click here.….

 

Bowen Therapy

Regular Bowen Therapy can:
– keep your body and mind in balance
– help prevent disease
– treat acute injuries with ease
– manage chronic disease symptoms

BOOK AN APPOINTMENT TODAY
P: 02  96268705

 

Meditation

Classes start again in May.
Day and night classes.
If  interested call Maree for details.

P: 02 96268705

 

Referrals are my business

Thank you for all those wonderful referrals.
Tell a friend if you have had success with Bowen Therapy.  Every body gets better with Bowen so I rely on new clients every week.

HAPPY NEW YEAR

Have you made your New Year's resolution yet?  My resolutions seem to find me and gently unravel as the year progresses.This year has been a gradual unfolding for me with a relaxing start in my favourite place in the world – Bellingen and surrounds!  I just love the relaxed atmosphere there, the organic foods, the clean water, the people….. I guess I'm just a hippie at heart!

Now I'm back to the real world of city life in Sydney – the most beautiful city in the world.  However, I don't have an ocean view, live 50km north-west of the Harbour Bridge and it's very hot and humid. What am I doing here? Family, friends and familiarity!

Climate change certainly is having its effect this year with radical weather patterns all over the world.  Staying cool has been a challenge here is Sydney with temperatures reaching 45 degrees plus at times. Living sustainably is a huge issue affecting the world we live in and our future world.

This year, 2014, is the International Year of Family Farming.  You might say "what does that have to do with me?   Well, how we grow our food has a direct affect on climate change.  We need to get back to smaller, family owned organic farming – not mass produced, devitalized food supplied to our local mega markets.

We can change the world one small step at a time by:

growing our own organic veges – even on a balcony;
supporting our local organic markets;
reducing the amount of packaged food we buy;
buying food in season;
avoiding plastic bags at all costs.

For more ideas, why not see what's going on in your local area.  You may want to get involved in a community garden, attend sustainable living workshops or attend your city's annual sustainability festival.

Get involved!  Not only will your body love you for eating more organic veges and getting more exercise, but the planet will love you too!

Wishing your all a health, happy and sustainable 2014,
MAREE KENDALL

---

LECTRIC SODA CRYSTALS

Did you know this is my best selling product at my online shop?  Why?  Because it's cheap and effective for so many things – from gout to gardening.

Lectric Soda Crystals are a natural, environmentally friendly product made in Australia using a secret recipe handed down over the generations.  Lectric Soda Crystals are recommended by Bowen Therapists, Physiotherapists and Massage Therapists to assist in reducing pain, swelling and inflammation, as part of a treatment plan.  Lectric Soda Crystals are made from calcium carbonate and sodium chloride (salt) from locally sourced ingredients.

Therapeutic uses for Lectric Soda:

reduces pain and inflammation in all joints
relieves muscular aches and pains
reduces calcium build up in joints – bunions
relieves arthritis and gout in fingers and toes
assists swelling from injury and fluid retention
helps bring out bruising

How to use:

Add 1 cup of LSC to a warm bath and soak for 15-30 minutes or 1/2 cup for sensitive skin
Add 1/4 cup of LSC to a basin of warm water for soaking feet or hands
Put 1/4 cup inside a thin sock to make a poultice to apply to swollen joints etc.

Other uses for Lectric Soda Crystals (LSC):

water softener – add 1/2 cup LSC to each wash and reduce wash powder
cleans inside washing machine and dishwasher (see manufacturers manual)
dish washers – add 50/50 with dish washer powder for sparkling dishes and save money
cleans silverware –  add 1 cup of LSC to 1 litre of hot water & soak for 15 minutes (line bowl with aluminum foil.)  Rinse off and buff
chopping boards – dissolved 2 Tbls of LSC in 1 cup of water to get rid of lingering smells without tainting food. Rinse thoroughly
stewing fruit – A pinch of LSC added to stewing water prevents apples from going brown
mildew and blackspot – spray roses with a solution of 1 cup of milk and 60gms of LSC to 3 litres of water
watering lawns – LSC have no phosphate or dyes, is completely natural and the water can be used on lawns

Lectric Soda Crystals can be used for all cleaning chores around the home.  To see more uses, just visit here……

To purchase click here….
If you liked this info on Bowtech Works, say thanks by sharing it:
Tags:
Bowen Therapy
,
bowtech ease
,
climate change
,
happy new year
,
organic
,
resolutions
,
soda crystals
,
sustainability