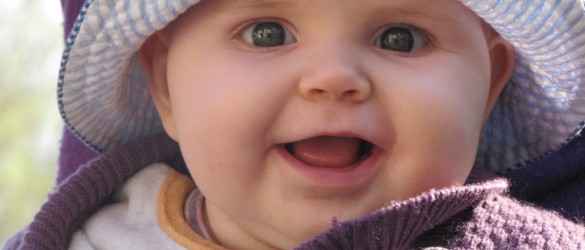 January 28, 2015

·

Maree

·

Articles, Success Stories

·

Comments Off

on Infantile Eczema – alternative treatments
Infantile Eczema can be difficult to treat.  This article offers some gentle alternative treatments that may help.
Eczema, or atopic dermatitis, is a chronic inflammatory skin condition causing redness, itching, oozing and over time rough hard thickened skin may occur.
In young babies, eczema tends to be more red and weepy. In toddlers and older children, it often appears drier, and the skin may be thickened with prominent skin lines.
Eczema most often first appears in the first six months and typically lasts into childhood and adolescence.  Sometimes it may last into adulthood.  Eczema can tend to come and go, sometimes completely disappearing, only to flare up once again for no apparent reason.
What causes eczema?
Eczema often runs in families where there is a history of eczema, hay fever, and asthma.  However, one does not cause the other.  The causes of eczema a usually complex:
–          Food allergies (gluten, dairy, peanuts, soy)
–          Food additives, preservatives, colourings
–          Nutritional deficiencies (Essential Fatty Acids, vitamins & minerals)
–          Leaky gut syndrome
–          Antibiotics and vaccines
–          Airborne pollutants (dust, pollen, smoke, pollution, mould)
–          Chemicals in laundry and personal care products
–          Low humidity
–          Genetics and stress
Eczema flares occur when the skin is very dry, comes in contact with irritating substances or allergic triggers, or when the skin is infected. So improving the integrity of the skin with the appropriate regime is important. Eczema tends to be worse in the winter when the air is dry and tends to improve in the summer when it is more humid.
Food allergies and eczema
Several research studies have shown that the breakdown of the skin barrier may lead to food sensitivities. Food allergies can be a trigger to eczema breakouts but not necessarily the cause.  Removing wheat and dairy, or other foods that cause rashes, from a toddler's diet may be helpful.  Introducing foods to an infant one at a time can help determine if they have sensitivities to these foods.  Try and avoid all processed or packaged food – it's not difficult to make your own baby food.  Keep it simple, organic and family friendly food.
Improving the gut health of the infant/toddler with probiotics has also been shown to help eczema.  Also, detoxification of the body and reducing stress are also important in eczema management.  Any skin condition is a mirror to what's happening on the inside!
Seek the advice of a naturopath or healthcare professional for appropriate dietary and supplement advice.
Natural treatment for eczema
Treating eczema requires treating both skin dryness and skin inflammation. A good bathing routine is necessary to treat skin dryness. Baths should be warm, not hot, for about 10 minute's duration. Avoid using soap, bubble bath, Epsom salts, loofahs or anything rough on the skin. Also avoid the use of any chemicals to clean the house, especially the bath.  There are plenty of natural alternatives these days for cleaning.  I like using Enjo products – just add water!
Moisturizing the skin twice daily is essential immediately after bathing to help prevent further dryness. Using natural oils or oil based creams is best.  I find jojoba oil or sweet almond oil based creams ideal for use on eczema, with the addition of essential oils for infants over the age of 12 months. They are non-greasy and easy to apply to the skin.
What works for my clients:
Always seek the advice of a qualified aromatherapist before using essential oils on infants or children.
Children under 12 months – 30ml pure almond oil with 30 drops of Jojoba oil added, can be applied to the skin twice daily after bathing.  The addition of Bush Flower Essences can also help (this would be prescribed on an individual basis).  I've also had great success using a hydrosol of Lavender or Chamomile, plus Bush Flower Essences, on very itchy and inflamed infantile eczema.  Instantly soothing!
Children over 12 months – use the above oils with the addition of 5 drops each of German Chamomile and Lavender essential oils.  Appropriate Bush Flower Essences may be added.  Emergency Moisturising cream has been found to be effective on eczema and nappy rash flare-ups.
"My toddler's nappy rash cleared up completely with the Emergency Cream.  Thanks Maree." – Teneal, Riverstone NSW
Bowen Therapy (Bowtech) is a neuro-muscular technique that relaxes the nervous system and brings all body systems into balance.  In babies it can clear birth trauma on a cellular level, boost the immune system and assist with the detoxification process by improving the elimination systems.  Bowtech is very gentle and infants always respond very quickly to this treatment.
Case Study:
Hema brought her 2-year-old daughter to see me.  She had suffered from eczema since she was 5 months old.  Nothing seemed to help.  When they moved house, she also reverted back to waking several times a night and would not settle for her day sleep.  She also seemed to have a reaction to wheat and dairy in her diet.  The mother agreed to keep this out of her diet and was referred to a naturopath for dietary advice.
After the first Bowen session, the child started sleeping through the night and had a 2-hour sleep during the day.  Following the second session, eczema began to clear up.  Two months later the mother contacted me saying that the improved sleeping routine had continued and that eczema had cleared up and not returned.  Great news!
Managing eczema in infants and older children may be a challenge, but it is worth seeking out the advice of a natural healthcare professional to possibly avoid the use of harsh medications and creams.  As a mother, trust your intuition when it comes to the health of your baby.  It always knows best!
Disclaimer: The information in this article is NOT intended to replace a one-on-one relationship with a qualified health care professional and is not intended as medical advice. It is intended as a sharing of knowledge and information. Bowtech Works does not endorse any linked organizations or the products and services that they may offer. The Information provided is NOT a substitute for professional care and should not be used for diagnosing or treating a health problem and disease. You should consult your health care provider if you have or suspect you may have a health problem.
If you have a child with eczema or sleeping problems, call Maree for a chat to see your her therapies can help your family.
P: 0296268705 M: 0412 080051 E:
info@bowtechworks.com.au
If you liked this info on Bowtech Works, say thanks by sharing it:
Tags:
allergies
,
alternative treatments
,
aromatherapy
,
Bowen Therapy
,
bush flower essences
,
children
,
dermatitis
,
eczema
,
infants
,
natural treatment
,
skin conditions