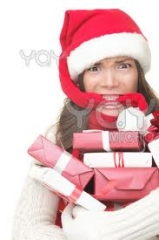 February 26, 2013

·

admin

·

Newsletters

·

Comments Off

on December 2012 Newsletter
THIS ISSUE:  Silly Season | silly Season Survival Kit

Peace on Earth Meditation

This is an opportunity to:

– give thanks for what we have

– spread peace to the world

– share time with others

DATE: 19 December

TIME:  7.30 – 9.30pm

RSVP: 18 December

Click here for details

OR Email Maree

Learn to Meditate

Need to learn to relax after the holidays?

The next 8 week course commences:

Tuesday 5 February 2013

Xmas Specials

Visit my online shop for some beautiful aromatic gifts to help spread the calm this Christmas.  You can also visit my clinic for KK gifts and stocking fillers.

Call Maree: 0412080051

Emergency!

Emergency Essence can help keep you calm in any crisis.  Excellent for any emotional upset.  Just what you need when the pressure is on leading up to Christmas.  Suitable for the whole family – even pets.

Available in oral drops, body mist and cream.

Every Body LOVES Bowen!

Bowen Therapy helps detoxify the body and bring all body systems back to their optimum working order.    Could be just what you need after the 'silly season'.

Read my

success stories

and

testimonials

of how Bowen has helped even the most difficult cases.

Don't wait until it's too late.  Try Bowen Therapy to bring your body back to balance.

Call Maree to book your post Christmas appointment:02 96268705 or 0412080051

Clinic Christmas Break

Bowtech Works will be closed from 23 December and will reopen on 7 January.

Have a safe holiday!

December Newsletter

What a crazy time of year this is!  I see so many people in my practice who are just so stressed by the expectations placed on them to 'over consume' on all levels.

I believe in the KISS principle – keep it simple stupid!!     It works for me.

In this newsletter I've put together some tips to keep the 'silly season' simple and stress free, a Festive Season Survival Kit and some beautiful Christmas Gift suggestions.

So don't get caught up in the hype, spread the message of peace and joy, instead of greed and anguish.

Wishing you and your loved ones a safe, stress free and healthy Christmas Season, plus Peace, Love and Light for the year ahead'

MAREE KENDALL

'Silly Season'

Christmastime can be one of the most stressful times of the year. The expense of buying gifts, the pressure of last minute shopping and the expectations of happy family gatherings, can all lead to a heightened sense of overwhelm and anxiety.  In my opinion, the pressure put on parents today to buy expensive toys for their children is enormous.  The "keeping up with the Jones's" mentality has blown the real meaning of the Christmas season out of all proportion.  Surely this is driven by multinational companies and western consumerism, to keep the commercial cogs well lubricated!

If you choose to follow the hype of the Festive (Silly) Season, here are some practical suggestions to help you reduce your 'Christmas stress':

1. Budget for Christmas – set up a Christmas account for next year and try not to use your credit card. Expensive presents aren't necessary to bring a smile to the face of a child or friend.  It's the thought that goes into a present, not the cost, that can bring happiness to the recipient.

2. Moderation is the key – enjoy the Christmas season but try to be moderate in your spending.  Facing a huge credit card bill isn't a good way to start the New Year.  Surely giving one gift per person signifies the spirit of giving and sharing.  Sometimes the more we give to children and family the more is expected.  The same applies to the consumption of food and alcohol – less is best!

3. Reduce your gift list – introduce a KK for extended family and friends to reduce cost and stress.

4. Be organized – make gift lists early in the year and buy when items are on sale.

5. Shop online  – shopping online or from catalogues can save time and stress.  A recent survey found that 37% of shoppers plan to buy presents online this year.

6. Christmas lunch/dinner – if having a large crowd, share the load by creating a menu – guests love to contribute and it makes it more interesting.

7. Relationships – often Christmas can trigger old grief, old grudges etc.  Keep the conversation light and just send out the love!!!

Silly Season Survival Kit

If you have to hit the shops at the last minute for food and gifts and just can't cope, here are some remedies to help:

1.  Emergency Essence Skin and Face Mist –  When there is a crisis or an emergency of any king, Emergency Essence (mist, drops or cream) comes to the rescue.  Emergency Essence Mist is a combination of essential oils and Australian Bush Flower essences which has a calming effect during a crisis.  Use this remedy every hour or more frequently if necessary, until you or the the person requiring it feels better.  You can use it in the home, around the office, in the car – just spray around yourself and in your personal space.  Others will benefit as well.  Also available in a cream and oral drops.

2.  Christmas Calm Aromatic Mist – Not looking forward to the relatives getting together on Christmas Day?  Use this beautiful aromatic mist to create a relaxing, aromatic haven for your guests.  Use it liberally while wrapping presents, prior to guests arriving and throughout the day whenever you feel anxious.  Everyone will just love the aromas!

3.  Liva Tone – Love your liver – We all tend to overindulge over the Christmas Season.  Too much alcohol, rich food and late nights take their toll on your liver.  Taking a liver tonic can help support the liver during times of stress and overindulgence.  Liver Tone helps to  regenerate liver cells, relieve digestive disorders and to help rid the body of waste.   Livatone has a cleansing effect on the bowel and aids in the treatment of constipation.

4.  Play calming music:  My favourite Christmas CD is PEACE ON EARTH by KITARO.  It never feels like Christmas until I play it.   Playing classical music can also calm the mind and relax the body.  WHITE LIGHT CD has 8 tracks that calm the mind and emotions any time of the year.

Don't forget to drink plenty of pure, filtered water to hydrate and flush out toxins during the 'silly season'.

Stay safe and well and have a very happy Christmas.
Copyright © *2012* *Bowtech Works*, All rights reserved.
If you liked this info on Bowtech Works, say thanks by sharing it: