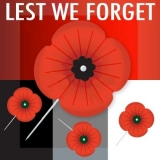 May 17, 2013

·

admin

·

Newsletters

·

Comments Off

on April 2013 Newsletter
THIS ISSUE: Lest We Forget | Acts of Kindness | Emergency | Bowtech |

Transforming Meditation

My next series of seven workshops commence onSaturday 25 May.
In this course you will be introduced to the White Light Essenceswhich are of a very high vibration and help transition us into the transitional changes that are taking place during this Age of Aquarius.
Each week we will meditate on the sacred site where each essence was made and its qualities. You will then be invited to take the essence for the following week and diarise your journey with the essences.
This is what others have to say about the workshops:
"I loved the content of the workshops, the new friends and the growth I experienced." – Sandra
"The program is very thorough. I gained more insight, more peace, more love, more patience and more joy." – Pamela
"I gained so much growth and spirituality and depth within myself." – Leeanne
If you would like to join us on this spiritual journey, click here to find out more OR register online.

Call Maree now on: 02 96268705

Clinic News

I am having a short break enjoying some quality time with my daughter in beautiful New Zealand.
The clinic will be closed from Thursday 25 April and reopen onMonday 6 May.
For Bowen Therapy during this time call Rita Pascoli:

M: 0438 251 518

Bowen appointments after 6 May, call Maree Kendall:

P: 02 96268705 M: 0412 080 051

APRIL NEWSLETTER

"Greater love has no one than this, that one lay down one's life for one's friend." :  John 15:13
As we near the end of April we are reminded of all the brave men and women who gave their lives in service to defend our beautiful country. We owe them our gratitude and reflect on their sacrifice on ANZAC Day. What price have these survivors of wars past and present paid?  Apart from they physical loss, an estimated one in two Vietnam veterans developed post-traumatic stress disorder(PTSD). It is too early to assess the effect on Afghanistan veterans.  Fortunately a government campaign is being launched to help the 50,000 Australians who have served overseas in the past 10 years, to bring to their attention the fact that "It's OK to feel crook" and that there is help available for PTSD  sufferers..  The campaign is called "Bringing Awareness to Invisible Wounds" –you can go to the link to watch the Youtube videos.
Did you know that the Bowen Technique is a gentle therapy that can 'unwind' the stress and trauma held in cellular memory, regardless of the cause?  I have worked with many people suffering from PTSD – members of corrective services, the police force and victims of crime.
If you know someone who is suffering from PTSD or depression or an anxiety condition, suggest they try Bowen Therapy in conjunction with the medical assistance they may already be undertaking.
Wishing you all good health, harmony and happiness
MAREE KENDALL

---

Acts of Kindness

We may not all have the opportunity to give up our life for our country's sake, but doing small acts of kindness every day are never forgotten.  Several surveys involving thousands of volunteers have revealed that participating in regular, small acts of kindness is beneficial to your health, longevity and well being. Making the decision to be a little kinder will bring more pleasure and direction to your life than ever before.
Did you know that there is anAustralian Kindness Movement? If you visit their website you can participate in the 16 day kindness challenge. It can be taken any time of the year not just in Kindness Week.
Also, on Facebook I follow a site called Ripple Kindness Project. It's heart-warming to read the acts of kindness that people do each day. Gives you some great ideas and opens your eyes on how to bring happiness to others.
This Thursday is the Pay It Forward Day.  Find out if your local coffee shop is participating in this campaign.

Emergency!

Emergency Essence can help relieve the anxiety symptoms of post traumatic stress disorder or any anxiety condition, such as panic attacks. Emergency Essence is a vibrational medicine which  is safe to use during pregnancy, for infants, the elderly and even the family pet.
Available in oral drops, body mist and cream.
Click here to purchase

Bowtech

Bowen Technique is a gentle way to 'unwind' the stress held within cellular memory or past traumatic events.  It relaxes the body by activating the Parasympathetic Nervous System and allowing the body to reset itself to a more balanced state of being.  Once the body remembers how to relax, then the healing commences.  There is no manipulation, no pain and no need to even talk about your past trauma.  It's that simple.

Every Body LOVES Bowtech – the original Bowen Technique!
If you liked this info on Bowtech Works, say thanks by sharing it: