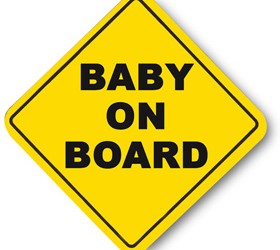 December 12, 2012

·

Maree

·

Success Stories

·

Comments Off

on Baby Capsule Distress
Any parent can relate to the helpless feeling when a baby cries and it cannot be consoled.  There a many reasons why a baby becomes distressed when being put down to sleep, put in a pram or into a baby capsule. No matter what the reason, Bowen Therapy can help to clear the distress from birth and bring the body systems back into balance.  Here is another Bowen success story:
Kathryn brought her baby Ashley to the Bowtech Works clinic recently with concern about the distress they were experiencing when putting Ashley into the baby capsule. She would became very distressed and cried incessantly, sometimes for most of the car trip.  On closer assessment of Ashley,  I noticed there was restriction in her neck, particularly on the right side, when we got her to follow our movement or voice.  Kathryn informed me that there had been some intervention during the birthing process which may have contributed to her stiff neck.  She also mentioned that Ashley had a slight congested cough since birth as well.
Following one treatment with Bowen, this is what Kathryn had to say:
"Thank you for seeing my 10 week old baby, Ashley, yesterday.  She has not cried putting her in the baby capsule since you treated her.  Also, the congestion in her throat since  birth has gone, thanks to Maree and her Bowen Therapy." – Kathryn Northcott – Baulkham Hills
Ashley has had several more Bowen treatments when her mother comes for a 'tune-up'. Her neck rotation is now normal and she is a thriving, happy Bowen baby, thanks to the Bowen Technique.
 Every Body LOVES Bowen!
If you or a family member is having problems with their baby crying and can't seem to calm them down, call Maree for an chat to see if Bowen Therapy can help.
P:  02 96268705 M: 0412080051
info@bowtechworks.com.au
If you liked this info on Bowtech Works, say thanks by sharing it: