October 30, 2012

·

Maree

·

Articles

·

Comments Off

on Peace, Love and Ice Cream
Peace, Love and Ice Cream
In September this year I attended the International Bowen Conference in Courmayeur, Italy.  Following this conference I visited many exciting places, too many to mention.  However, there was a reoccurring theme throughout my travels – PEACE, LOVE, LIGHT and ICE CREAM.   The City of Peace (Assisi), the Peace Palace (in the Hague), the City of Light (Paris) and the City of Love (Amsterdam).  Everywhere I went there were symbols of peace, love and light.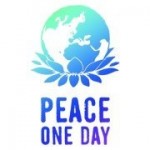 In Assisi, THE CITY OF PEACE,  the feeling of peace was palpable.  We visited Assisi on World Peace Day, on the 19 October.  After walking in the footsteps of the thousands of pilgrims who visit this place each year,  I brought home Saint Francis message of PAX ET BONUM (peace and goodness) which was his general greeting to all.  Saint Francis had a special connection with animals and is often depicted holding a bird.  I have placed his symbol at the entrance to my clinic, along with my other symbols of peace and love.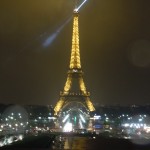 We spent a week in an apartment in Paris, which is sometimes called THE CITY OF LOVE, but it is actually THE CITY OF LIGHT.  Not because it has an annual festival of lights, but it was traditionally known as the centre of education and ideas during the Age of Enlightenment.  In 1828, Paris began lighting the Champs-Elysée with gas lamps – the first city in Europe to do so – and so earned the nickname "La Ville–Lumière" or The City of Light.  One cannot help but fall in love with this city, with its architecture, its food, its language, wine, museums and an atmosphere that is just so romantic.  Light?  I didn't see it, but I felt it reflected in the works of the Masters in the Louvre and felt 'lighter' having been there.  On our last night we saw the lights twinkle on the Eiffel Tower.  I think it should be called THE CITY OF LOVE AND LIGHT!!  Sharing some of these experiences with our dear friends and neighbours,  Steve and Michelle, made it even more special.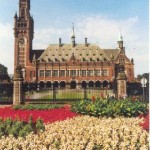 One of the last places I visited was The Hague where I met up with my beautiful friend, Marjon with whom I did my aromatherapy training back in 1995.  She was recently married to Martin and they have found love in each other, the second time round – it's never too late!!
I didn't realize that The Hague is so important in the process of world peace.  We visited THE PEACE PALACE which houses the International Court of Justice, whose main function is to settle legal disputes submitted to it by states and to provide advisory opinions on legal questions submitted by the UN General Assembly etc.  The Peace Palace was the initiative of the Russian Czar Nicholas II and his wife, and held its first convention in 1899.  Since its inception, we have had two world wars and many smaller ongoing conflicts throughout the world.  However, I still came home with the HOPE, that one day we may have PEACE in this world.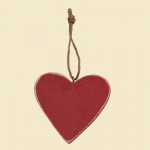 We took a day trip to Amsterdam while in The Hague.    I didn't know Amsterdam was called THE CITY OF LOVE – a bit like San Francisco with its message of love and peace during the 1960's.  It is also called the Venice of the north as its buildings are on canals, which will outlast Venice as they are constructed with modern techniques.  In fact, there is no shortage of water – it flows everywhere, just like the LOVE.  It certainly has an alternative vibe and everyone rides a bicycle, so fitness and healthy food are important.  Signs of peace and I LOVE AMSTERDAM are everywhere – even found a cafe called Peace & Love Cafe.  Most of all I am in love with the works of my favourite artists Rembrandt and Vermeer at the Rijksmuseum. I LOVE Amsterdam!  My friends in The Hague presented me with a large red, wooden heart which I will treasure.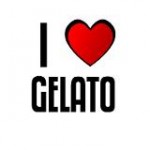 In between these places I visited many cities in Italy, the ultimate country of love.  Venice, Sienna, Cinque Terra, Milan, Turin, Lake Como all swept me away with their friendly, loving people, great food, gelato, wine and bella vistas.  The highlight was spending 5 days in a villa in Sienna with my friend Pam, who celebrated her 60th birthday in Italy.  There was so much love (and vino) shared in that villa, it was tempting to stay 'under the Tuscan sun' forever!  Thank you Pam for your love and generosity of spirit.
In each Italian city I collected hearts – or they found me.  Hearts made of alabaster, crystal, metal, wood – all precious mementos of the love I have for Italy, and gelato.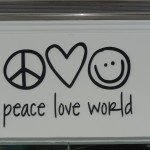 Our last port of call was Hong Kong, to rest (?) and recover from jet lag.  How surprised was I to discover more symbols of love and peace, in this city of consumerism  than any other city I visited.  There was PEACE LOVE TRAVEL, PEACE LOVE CAFE, PEACE LOVE WORLD at The Peak, and best of all the PEACE LOVE ICE CREAM shop!!
My travels have shown me that no matter where you go in the world, we are all the same – searching for some PEACE or respite from the busyness of life, a need to find LOVE, a search for LIGHT in moments of darkness, and if all else fails, just each ICE CREAM.
Wishing you all Peace, Love, Light AND ice cream.
MAREE KENDALL
(published in the October Bowtech Works Newsletter)
If you liked this info on Bowtech Works, say thanks by sharing it: