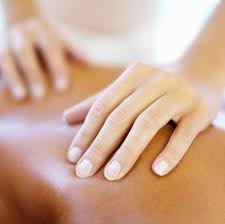 September 5, 2012

·

Maree

·

Success Stories

·

Comments Off

on Gallstone Pain
Too much of a good thing can take its toll on the body.  Junk food, alcohol, coffee, toxins and pollution, all have to be processed by the liver.  The gall bladder concentrates the bile it receives from the liver which is released when food containing fat enters the digestive tract.  The bile emulsifies fats in partly digested food.
Gallstones are small stones made from various compounds which crystallize in the gallbladder.  70% of gallstones cause no pain and need no treatment.  If gallstone pain or other symptoms occur, medical assistance should be sort.
Case Study
In October 2009, a 20 year old female attended my clinic with severe gallstone pain.  She was very distressed, couldn't keep down food and very little liquid.  She had seen her doctor and was told she needed surgery.  To learn how Bowen Therapy assisted this condition, read her testimonial below.
"Five months ago I went to see Maree following a gall stone attack.  I was experiencing severe pain, vomiting and was unable to eat solids for more than a week.  After seeing a doctor I was told I had a 2.5cm gall stone and would have to have it removed.  As there was a 6 week plus wait to get into hospital, I decided to try Bowen Therapy to see if my symptoms could at least be eased before going into hospital.
Following my first Bowen Therapy treatment I felt more relaxed and over the following days the pain from the gall stone went away.  Maree gave me a bush flower essence called Dagger Hakea, which she asked me to take for 6 weeks to help with releasing the emotions connected with the Gall Bladder.  Apparently, in Chinese Medicine the Gall Bladder relates to the emotion of resentment and she said that this remedy would help release any suppressed resentment.
It was also suggested that I make some dietary changes, as my diet up til now consisted of a lot of take-away foods such as Macdonald's and KFC and lots of 'partying'.  So I agreed to only eat fresh vegetables (mainly steamed) with grilled fish or chicken and make only healthy choices.
I had a follow up treatment two weeks later and had NO PAIN at all, plus I started to lose some weight which was one of my goals.  Over the past 5 months I have lost 7kg and feel so much healthier, with more energy and no gall stone attacks.
Thank you Maree – your therapies helped me through this illness and improved my health in general."
 Jodie  – Castle Hill
If you liked this info on Bowtech Works, say thanks by sharing it: