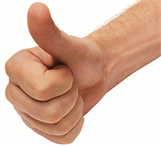 March 5, 2012

·

Maree

·

Newsletters

·

Comments Off

on March 2012 Newsletter
In this issue
Send to a friendSend this email to someone you think may be interested.
learn to meditate courseThe next 8-week Course commences:DATE:  TUESDAY 24 APRIL 2012

St Joseph's Spirituality Centre, Baulkham Hills.

PLACES ARE LIMITED SO BE QUICK!!

To register click here…….

Transformational Workshops

COMMENCING:  SAT 16 JUNE 2012

This series of 7 fortnightly workshops includes the 7 White Light Essences.

These inspiring essences will open your heart and heal your soul!

The workshops are facilitated by Maree Kendall and Irene McDonald.

For more information click here…

This is what others have to say:

"So well organized and uplifting, with such understanding and kindness ….so much growth spiritually…I loved every minute of it."  Leeanne

"The course is very thorough.   I gained more insight more peace, more love, more patience and more joy."  Pamela

Tuesday March 6, 2012

Staying Positive

"Your time is limited, so don't waste it trying to live someone else's life. Don't be trapped by dogma – which is living the results of other people's thinking. Don't let the noise of others drown out your own inner voice.  AND most important, have the courage to follow your own heart and intuition. They somehow already know what you truly want to become. Everything else is secondary."  the late Steve Jobs

We hear and see so much in the news every day of people who are experiencing suffering.

It sometimes seems that we are surrounded by negative noise and images.  We hear of accidents, floods, crime or war every time we turn on the radio or TV, almost as soon as they happen.

Have you noticed that sometimes people 'feed' off bad news? As they 'feed' on negativity it grows like a disease which spreads to others and creates a mass consciousness of fear-based emotions.

Everyone, at some time in their life, has unpleasant, even devastating experiences.  It is how we respond to these experiences that counts – not the event itself.

That doesn't mean that we are heartless or unfeeling, but we can direct positive, loving thoughts to any negative experience in our lives or the lives of others.

Looking for ways to stay positive?  Read the article below – POSITIVE VIBES.

Also, in this edition, remedies that can help keep the positive vibe alive.

Stay positive and have a marvellous March,

Maree Kendall

Just one year ago I experienced a series of events that shook things up a little.  My clinic had a fire, on the same day my husband went to hospital, having a pacemaker inserted a few weeks later and he was retrenched that week as well.

EMERGENCY ESSENCE came in very handy during this time. It brings help to any emergency.

We decided to look at this as a positive opportunity for change.  Sometimes the universe forces us to change.  Giving my clinic and home an 'update' seemed impossible financially, but we were given an opportunity to refurbish and make life more comfortable for ourselves.

Changing jobs at age 60 was not a prospect my husband relished, but being pushed to move on opened up a great opportunity to work on a contract basis in his own business again and he hasn't looked back.  At this stage of our lives we are now creating a positive work/life balance for ourselves.

SILVER PRINCESS helps find new direction after a major change or perceived failure.

Last week, the universe gave us another opportunity to clear out the clutter when our garage flooded. After a lot of hard word and creative ideas, we now have more storage space in a nice clean garage.  FREE CYCLE is our new best friend…….  Thank you universe!

Trying to look at the positive in every experience is not always easy, but learning to go with the flow is the key.

Some ways to help stay positive:

1. Keep a gratitude journal – Being grateful for all the positive and negative experiences in our lives is one way of staying positive.

2. Control your response – Step back from your emotions when faced with a negative situation;  remember if you can't say anything positive, say nothing.

3. Learn from a negative experience – Look at each negative experience as an opportunity to learn and grow.

4. Admit your mistakes – If you make a mistake that has a negative outcome, admit to it.

5. Maintain a positive view – Always try to look at the positive in people and situations – even the worst ones.

6.  Things get better – Remember the saying: "This too will pass" – all things (including feelings) are temporary.

7.  Walk away – sometimes, when you've tried everything, you just have to walk away from negative situations and people – it's called looking after yourself!

8. Meditate daily – learning to clear the mind of negative thoughts with meditation can bring more positivity into one's life.

Remember negative thoughts create negative thoughts and positive thoughts creative positive thoughts.

TO LEARN MORE ABOUT HOW MEDITATION CAN CREATE POSITIVITY IN YOUR LIFE, click here…..

TO PURCHASE EMERGENCY ESSENCE CALL MAREE; 02 96268705 OR 0412080051

ONLINE SHOP AVAILABLE SOON!!!

Bush Flower Essences are vibrational remedies that can change a negative state of mind or emotions into a positive ones.  These remedies can be combined with any other healing modality and have no side-effects.  That's good news!

Some helpful remedies for remaining positive:

Kapok Bush – for when things get too difficult and you feel like giving up.

Red Grevillea – for when you feel stuck in a negative situation or a cycle of negative behaviours or situations.

Southern Cross – for those who blame others for their negative situation – the 'poor me' syndrome.

Sunshine Wattle – for those who expect the worst to always happen.

Kangaroo Paw – for those who spead gossip without thinking of the consequences.

Taking a Bush Flower Essence or a combination of essences, for two weeks can turn a negative outlook into a more positive one.  Having a more positive response to all situations can only attract more positive experiences into ones life.

FOR A BUSH FLOWER ESSENCE CONSULTATION, CALL MAREE ON:  02 96268705  OR  0412080051

Would you love to create 'good vibrations' in your  workplace, home or clinic?

Try my ANGELIC Space Clearing Aromatic Mist.

ANGELIC Mist is a gentle combination of pure essential oils and Australian bush flower essences which will assist in transforming 'heavy' emotional and spiritual energies, bringing balance and harmony to yourself and also to your surroundings.

Use ANGELIC Space Clearing Mist in the home, the office or any new environment, to create your own angelic sanctuary.

Ideal for 'space clearing' prior to meditation or before and after a healing session.

TO PURCHASE ANGELIC SPACE CLEARING MIST CALL MAREE ON:  02 96268705  OR  0412 080051

ONLINE SHOP AVAILABLE SOON!
If you liked this info on Bowtech Works, say thanks by sharing it: