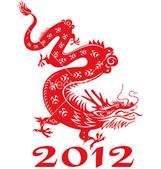 February 14, 2012

·

Maree

·

Newsletters

·

Comments Off

on February 2012 Newsletter
In this issue
Send     to a friendSend this email to someone you think may be interested.
LEARN TO MEDITATE COURSEThis is an 8 week     course, consisting of 2 hours each Tuesday evening starting at 7pm.

LEARN TO MEDITATE COURSE

DATE:  TUESDAY 7 FEBRUARY

 VENUE:  BAULKHAM HILLS

Click here to register…..

This is what others     have to say about the course:

"I liked     everything about the course – from Maree's calm voice and manner, our     small, wonderful group and having two beautiful teenagers with     us."  AK, Glenhaven

"After doing the     course, I now feel calmer and more at peace." DF, Glenwood

"I was very     impressed with the course and will be booking in for more courses."     LL, Girraween

RECOMMENDED READING

"2012     – From Here to Eternity" – Anna     Belcastro

"This book is     about humanity's evolutionary journey to higher consciousness. It reveals     what was intended for us from the very beginning. All is laid bare in     Universal Time Cycles and their mandates. Our resistance to these mandates     has contributyed to our present state of wars, violence and an earth     struggling to sustain us."

TRANSFORMATIONAL WORKSHOPS

To help us cope with     the rapid pace of change in the world and beyond, we need to look afer our     bodies AND our spirit.

This series of 7     workshops helps to:

    raise     our vibration in line with the universal changes;
    reconnect     with the Earth energies;
    develop     a closer relationship with Higher Self and the Angelic realms.

Next course     commences:

DATE: SATURDAY 28 APRIL

VENUE:  BAULKHAM HILLS

Click here to register…….

February 2012 Newsletter

Year   of Water Dragon

KUNG HII   FATT CHOI

HAPPY NEW   YEAR!!!

Chinese   New Year commenced on the 23 January and celebrations lasted for a whole   week!  The Chinese know how to celebrate!

In the East, the celestial   dragon is revered.  It is often represented holding a pearl which   symbolizes its super-natural powers.  The dragon represents an emperor   and power, and is said to bring success and happiness.

Chinese   astrologer, Shelly Wu writes that:

"2012 opens   communication to the inner spiritual planes and the opportunity for humanity   to receive Divine guidance.  2012 will be a very special time for   humankind." 

What a perfect year to take a   course that expands and opens up one's connection to the Higher Self!

TRANSFORMATIONAL   MEDITATION is a 7 module course offering its participants the   opportunity to connect with their higher chakras, raise their vibration,   amplify their intuition and expand awareness. Read   more….

This year, 2012, has been the   subject of much discussion for decades.  Supposedly the end of the Mayan   calendar it has prompted predictions ranging from "end of days" to   "eternal salvation".

Numerologist Anna Belcastro in her book "2012 – From Here to   Eternity" says:

"The mandate of   the number 2 which governs this millennium is for peace and goodwill…..We   have entered an era that demands peace on earth. Let's achieve it through   dialogue and understanding across the board."

As we step into 2012, let us   hold the intention of bringing peace and harmony into every moment of our   lives.

Finding inner peace can be   achieved through daily meditation, which can help spread the message of peace   throughout the world and beyond.

To begin or to reconnect with   your meditation practice, why not join the LEARN   TO MEDITATE COURSE commencing on 7 February.

Wishing   you all everlasting Peace,Love and Joy.

MAREE   KENDALL

Inner   Peace and Meditation

World   peace in 2012 will come from a place deep within each of us. 

How do   we tap into this place of inner peace?

Firstly. we   need to SLOW DOWN, then STOP or PAUSE.

Finding time each day (even   only 5 minutes) to just BE STILL can be very difficult in these busy   times.  Make an appointment with yourself for an allocated time each day   to pause, refocus and BREATHE DEEPLY.

Breathing slow and deeply   will bring you back to your centre, activate the relaxation response and   rejuvinate your body and spirit.

Secondly,   create a sanctuary in your own living space.  It may be as simple as a   corner of a room that has fresh flowers, a candle or a sacred picture.    Surround yourself with beauty and you will feel beautiful within.

Remember, your surroundings   are a reflection of your true inner self.   That can be a scary   thought!!

Thirdly, find   what works for you to help you relax and unwind.  For some people it is   beautiful music, others it is being in nature, while for some it is silence.

Whatever you do this year,   try and do somehting for yourself – your inner self.

IF YOU   WOULD LIKE TO KNOW MORE ABOUT MEDITATION, WHY NOT JOIN MAREE'S

"LEARN   TO MEDITATE COURSE"

STARTING   ON:  TUESDAY 7 FEBRUARY 2012

Click   here for details….

2012   – a year of change

In   numerology the year 2012 ads up to the number 5 .

2 + 0 + 1   + 2 = 5

This is   the number of change, along with the numbers 1 and 9.

We have been experiencing a   rapid pace of change for several decades – technologically, politically and   environmentally.

Change is inevitable, but   it's our resistance to change that causes angst, friction and turmoil.    Every moment of every day we are changing.  Each cell in our body, each   molecule in the universe is evolving, without us even thinking about it.

"It is through   change that we are given opportunity, through change everything grows,   without change growth would not occur and thus stagnation and death would be   the outcome." Anna Belcastro

BUSH FLOWER ESSENCES can assist one in coping with change,   whether it be in our home, relationships or work.

TRANSITION ESSENCE   contains AUTUMN LEAVES, BAUHINIA, BORONIA, BOTTLEBRUSH, FRESHWATER MANGROVE,   GREVILLEA, SILVER PRINCESS.

These essences help us to   cope and move through any major life changes.  It brings about an   awareness of life's direction, especially if you are at a crossroad in your   life. Also, allows one to pass over with serenity and dignity.

TO ORDER   TRANSITION ESSENCE CALL MAREE:

02   96268705 OR 0412080051

Transition   Aromatic Mist

"Nothing   you can lose by dying is half as precious as the readiness to die, which is   man's charter of nobility."

– George Santayana

Even beyond the veil of   death, change occurs.

When our spirit leaves the   physical body and enters the unknown, fear and tripidation may overcome us   when entering this, or any other unknown path.

TRANSITION   AROMATIC MIST was developed when my dear father was passing from this world   to the next. It helped him and his family and friends cope with his   transition to everlasting life.

The delicate aromatics in   this blend not only calm the person who is passing, but also the family and   carers as well.  The aromas also address any odours associated with the   sick or infirmed.  So it is perfect for palliative care or for pre and   post surgery.

As you spray this mist around   the room, the delicate aromas of Rose and Angelica embrace both you and your   loved one in angels wings, while the Lavender and Geranium calm the emotions   and bring acceptance of the inevitable.  The Clary Sage with its   euphoric aroma eases the discomfort of pain and takes one to a higher state   of consciousness and bliss…

The combination of Bush Flower   Essences in this blend allow the spirit to 'let go' and 'move on' to the next   realm with grace, peace and serenity.

TRANSITION   AROMATIC MIST can be used in every phase of life from birth to death. It is   so easy to use and so effective.

Testimonial:

"My father was so   fearful of dying and leaving his family, but after using the TRANSITION   AROMATIC MIST he relaxed and surrendered to his fate.  The famly also   benefited and allowed themselves to 'let go' lovingly and grieve."

TO   ORDER, CALL MAREE NOW : 

02   96268705  or  0412080051

ONLINE SHOP COMING SOON!!!
If you liked this info on Bowtech Works, say thanks by sharing it: