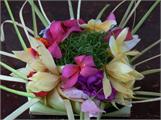 October 14, 2011

·

Maree

·

Newsletters

·

Comments Off

on October 2011 Newsletter
In this issue
·        Love, Grace and Gratitude
Send to a friend

Send this email to someone you think may be interested.

Learn to Meditate Course

The next Learn to Meditate Course commences:

DATE:  Tuesday 18 October

TIME:  7pm – 9pm

VENUE:

St Joseph's House of Spirituality,      64 MacKillop Drive, Baulkham Hills

There are still a few places available.

Call Maree to book:

0412 080 051 or 02 96268705

grace & gratitude CD

"GRACE & GRATITUDE" by Oliver Newton-John.

In this intensely person, yet universal offering, Olivia Newton- John displays her fine talents as the fine singer she is renowned for and song writer too.  This album touches the soul and heals the spirit.

**** Hightly recommended!!

Call Maree to purchase your copy:  0412 080051 or 02 96268705

Quote for today

"Gratitude is the memory of the heart."  – Jean Baptiste Massieu

Tuesday October 11, 2011

On my recent retreat in Bali, one of the most beautiful things I was reminded of was gratitude – gratitude for all things.

Robbi Zeck, the facilitator of theBali Women's Retreat,taught us her 'love, grace & gratitude ritual', which we performed with such reverence each day, as we faced the beautiful green lushness of the rice fields outside our pavilion.

We were also shown how to make the tiny grass offering baskets by Mani, which was not easy with our untrained hands!  Even the men in Bali make offering baskets, decorative flower offerings and cook food for more formal ceremonies.  Every day the Balinese people show their gratitude to God by making offerings with the intention of holding the energy of blessing and connection to the Source.

Generally, a tiny basket made from green leaves is constructed and small amounts of food or flowers are placed in it.  Offerings are placed at the entrance to homes and temples, before and on statues, even at corners of intersections to ward off accidents and aid in protection.  The offerings are then left untouched and allowed to be destroyed by the elements and animal kingdom.

The Balinese appear to make these offerings out of true faith and devotion, with a desire to be thankful for all they have and to allow abundance to flow in their lives.

What a beautiful way to start each day…with an intention of love, grace and gratitude to all.  This practice can become part of everyone's daily life, no matter what your belief.  Simply pick a flower and place it in a dish on your table or at the front door or in a special place where you contemplate each day.  Perhaps  light an incense stick or a candle while thinking of your intention for the day.

You may be surprised at how well your day flows!

Love, grace and gratitude to all

Maree Kendall

To create a practice of daily gratitude, it can be useful to keep a Gratitude Diary.  Each day write a list of things you are grateful for, starting with just a few.  As you become more practiced at gratitude, the list will just flow.

"Attitudes  of Gratitude in Love" by M.J. Ryan, helps the reader unlock the fullness of their hearts and lives through the expression of gratitude.

The author says: "Gratitude helps us return to our natural state of joyfulness, where we notice what's right and not what's wrong."

Click here to read more about this book or purchase.

Melissa officinalis

Melissa takes you from feeling RESENTFUL to GRATEFUL.

In her book "The Blossoming Heart", Robbi Zeck says "Melissa directs the spirit toward mindful reflection on all that you have to be grateful for".

Melissa is a great emotional balancer, it is revitalizing to a crushed spirit, bringing peace and cheerfulness, allowing gratitude to flow.

Introducing the essential oil Melissa to your daily ritual of gratitude  (see Love, Grace & Gratitude), could help open the emotional heart to appreciate all the beauty of life.

Melissa is said to vibrate at a very light frequency and acts as a spiritual conduit, making it a perfect choice to use before prayer and meditation.  It is soothing and comforting to mind and spirit.

Melissa can also help:

lower blood pressure;
regulate the menstrual cycle (especially for conception problems);
calm rapid breathing & heartbeat;
bereavment and shock;

Contact Maree for more information on how to use Melissa.

Phone:  0412 080051 or 02 96268705

As I sit at my desk writing this newsletter, I am grateful for…

the beautiful view from my office…

the changes that come with the seasons…

the birds that come to visit and fill the air with song..

the peace and tranquility that surrounds me…

I am grateful!!!
If you liked this info on Bowtech Works, say thanks by sharing it: