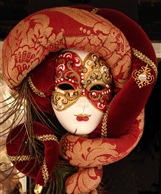 March 8, 2011

·

Maree

·

Newsletters

·

Comments Off

on March 2011 Newsletter
In this issue
·        Carnival Tuesday
Send to a friend

Send this email to someone you think may be interested.

Meditation Retreat

Discover your heart's desire at the New Beginnings meditation retreat.

DATE:   29 April – 1 May 2011

VENUE:  St Joseph's House of Spirituality, Baulkham Hills.

Click here for details….

If you've tried everything to give up your craving or addiction, hypnotherapy may be the answer.

Call Victoria Bonello 0410 584591

www.healwithhypnotherapy.com.au

Looking for a physical and spiritual practice to help with your addictive habits and behaviours?  Kundalini Yoga may be for you….

"Kundalini Yoga, the Yoga of Awareness, was brought to the west by Yogi Bhajan in 1968. Yogi Bhajan taught that, through the practice of Kundalini Yoga and Meditation, your glandular and nervous systems are stimulated, and your capacity for creative potential is heightened."

For more information to go:

Tuesday March 8, 2011

Today is Shrove Tuesday or Pancake Day, Fat Tuesday or Carnival Tuesday. It is the day that many Christians in Australia, and around the world, observe as the day before Ash Wednesday, which marks the first day of Lent.

Carnival, or Mardi Gras,  is celebrated outrageously in some countries for the four days before Ash Wednesday.

The wordshrove means to obtain absolution for one's sins by doing penance.  This tradition dates back 1000 years and was associated with releasing high spirits before the sombre season of Lent with a carnival or Mardi Gras.

Lent is traditionally the 6 weeks beforeEaster and is a time of fasting and prayer, a time to reflect on life's choices and possible life directions. For some it is a time to think about life and death, to share with others by giving to charities or donating time to do charitable works.

No matter what your beliefs, it is a good practice to fast one day a week. It doesn't have to be radical, just not eating meat one day a week or refraining from caffeine, sugar or alcohol one day a week, could be a good practice.

Reducing the amount we eat and drink could be beneficial for most people to improve health and well-being. This month we look at 'cravings' and some remedies that can help.

It doesn't have to be Lent to reflect on one's life choices and life direction. AMeditation Retreat week-end might be just what you need to take time out and'discover your heart's desire'.

Peace, Love & Light Maree Kendall

"There is no end of craving. Hence contentment alone is the best way to happiness. Therefore, acquire contentment." Swami Sivananda

We all crave something at some time in our lives. It could be we crave success, praise, to be loved, enlightenment, happiness or money. But craving substances is another thing altogether. We may crave sugar, cigarettes, food, alcohol, drugs. Whatever it is, craving implies a lack of something within, be it emotional or biochemical.

Food cravings are described as an intense desire to consume a specific food, stronger than normal hunger. There are many explanations for food cravings ranging from low serotonin levels affecting the brain centres for appetite, to production of endorphins as a result of consuming fats and carbohydrates. People tend to crave sugars more than say, vegetables, in an attempt to balance their blood sugar levels.

Food cravings can also be driven by hormone fluctuations and can be associated with depression, pre-menstrual syndrome and pregnancy. Food allergies can also cause some people to crave what they are allergic to.

There is physical and emotional craving. Physical craving doesn't go away if you wait a few minutes but will increase over time and only go away once you've eaten that food. Emotional craving has no actual feelings of physical hunger and doesn't increase over time, but the underlying emotion behind your hunger does increase. Emotional hunger can be satisfied by taking a short nap, going for a walk or exercising or talking it over with a friend or loved one you miss.

The most common emotional triggers for cravings are:   stress or anxiety; loneliness; anger; PMS; and sadness or depression.

Signs of emotional eating: – eating without realising it; – eating after certain emotions, such as anger, boredom, sadness.

What to do: – take time to analyse what's really going on in your life – keep a journal to analyse your thoughts and emotions; – nurture what's really missing in your life; – find new positive ways to cope with difficulties in your life; – try not to be hard on yourself if you give in to 'bad' foods – move on;

What can help: – food allergy tests to identify trigger foods; – hypnotherapy can help clear emotional triggers; – Bowen therapy, bush flower essences, tissue salts, homoeopathics can help; – Always seek medical help to identify any underlying health issues.

If you have a problem with physical or emotional cravings take time to really look at your life, find out what makes you happy and where there is lack of joy in your life.  Acquire contentment!!

Some of my clients have had success with their cigarette and food cravings with Martin & Pleasance 'Cravings Relief'.

'Cravings Relief' is a homoeopathic medicine created with the inclusion of Schuessler Tissue Salts, for the temporary relief of symptoms associated with cravings for junk food, fatty foods, cigarettes, alcohol, caffeine and sugary food. It helps stimulate the body's own ability to assist in restoring natural equilibrium and health.

Call Maree to order 'Cravings Relief' on: 02 96268705

Boronia ledifolia

This species of Boronia grows on the coastal plains and tablelands of eastern Australia. It is a highly aromatic plant with tiny pink flowers

Boronia essence brings clarity of thought and serenity of mind. It helps those with obsessive thoughts that get 'stuck' in a loop in their heads. By quieting the mind, intuitive thoughts are allowed to enter the mind and results in easier meditation.

Those who suffer from insomnia due to busy minds will also benefit from Boronia essence. It also helps those who have difficulty concentrating due to a feeling of fullness in the head.

Boronia allows creative visualization to help people manifest desired changes in their lives and heal their own bodies. It also helps heal hurt and sadness associated with a broken relationship or loss in ones life.

When dealing with cravings and obsessive behaviour, I always add Boronia to the mix.

For a Bush Essence consultation, call Maree on: 02 96268705

Take some time out to reflect on your life and"discover your heart's desire" at the New Beginnings week-end meditation retreat.

Suitable for beginners and experienced meditators.

DATE: 29 April – 1 May 2011

VENUE: St Joseph's House of Spirituality, Baulkham Hills.

Click here for details and registration…..
If you liked this info on Bowtech Works, say thanks by sharing it: