Transforming Meditation Workshops
Transforming Meditation Workshops take you on a Magical Journey of self discovery using meditation and the seven White Light Essences.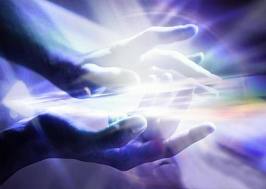 In this series of seven Transforming Meditation workshops you will be introduced to the seven White Light Essences, which incorporate the qualities of the four elements – Water, Air, Earth and Fire, plus Higher Self, Devic and Angelic essences.
These inspiring essences will open your heart and heal your soul!
Vibrational Essences and Meditation can help you:
experience a Spiritual connection to the earth;
develop a relationship with your higher self and the Angels;
raise your vibration in keeping with the Earth's evolution;
discover your true spiritual nature;
fulfill your highest potential to allow your gifts and talents to come forward.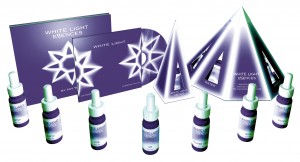 "The White Light Essences have been brought through by Spirit to help us invoke and access the realm of Nature and Spirit within ourselves, so as to more fully explore and understand our higher self." –  Ian White, founder of White Light Essences
Details
Dates & Venue:  TBA
Cost:      $220 (includes 7 White Light Essences valued at $70.00)
                    Early bird price $200 if paid at least one week prior to course  
About the Facilitator
Maree Kendall has a Diploma of Aromatherapy, Specialized Diploma of Bowen Technique and certificates in Meditation Facilitation, Reiki, Aromatic Kinesiology and Bush Flower Essence Therapy.
---
For more information contact:
Maree Kendall
P: 9626 8705 |  M:  0412 080 051  |  E: info@bowtechworks.com.au
If you liked this info on Bowtech Works, say thanks by sharing it: